Twister Machine Aluminium Bobbin
- Goedkeuring van hoogwaardige lichte legering en gekenmerkt
structuur, zorgt voor hoge sterkte
- Nauwkeurige verwerking en dynamisch gebalanceerd.
Geschikt voor hardlopen bij max. 14000 tpm maar minder
lawaai en minder trillingen
- Gecombineerd met zachte fenolische flens, helpt
verminder het stroomverbruik tot 20%
- Flens gepolijst om gloeidraad open of breuk te verminderen
- Speciale oppervlaktebehandeling op verzoek van de klant
- Spoel voor stomen is beschikbaar
- Groef voor verwijdering van garenafval
Toepassing:
- Industrieel naaigaren
- Visnettouw
- Typecord
- HDPE en PP touw
- Glasvezel
Voor welke machine:
- Machine voor verdubbelen en draaien:
Lezzeni Mario, Allma, Galan
- Enkele of dubbele dekkingsmachine:
Menegatto, SSM
- Tfo draaiende machine:
RPR, ICBT, RATTI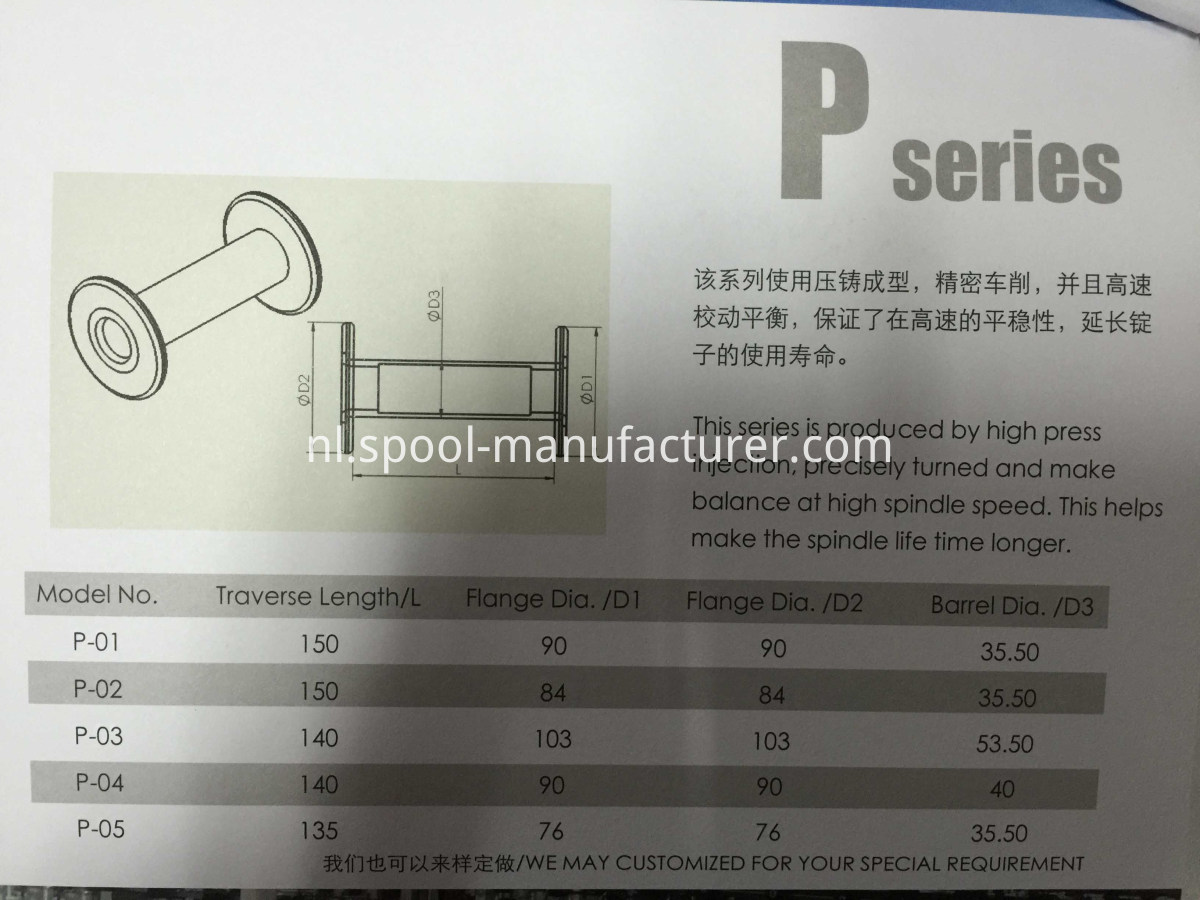 ONEREEL is gespecialiseerd in het ontwerp en de fabricage Aluminium spoel, Warp Breien Beam, Aluminium haspel, aluminium spoel , katrolblok, rijgblok, nylon katrol , dubbellaagse draadspoelen, kabelspoel, stalen kabelspoel, staaldraadtrommel , platte draadspoel, paneelspoelen met hoge snelheid, lege spoel, kabelspoelen in de industrie sinds 1991 . Al onze op maat gemaakte spoelen en klossen zijn ontworpen en vervaardigd in onze 120.000 vierkante meter ultramoderne fabriek in Ningbo, Zhejiang.
Product Categorie : Aluminium spoel